Garden of Praise
Find TONS of resources & printables for multiple age levels and subject matters. GREAT Bible-based site!
Confessions of a Homeschooler
Lots and lots of printables for multiple subjects including a letter of the week curriculum.
Quiz Tree
Free online quizzes and games for subjects including math, reading, foreign language, geography, history, science, spelling, music and more.
Montessori for Everyone
Offers printable materials for multiple curriculum areas and grade levels.
Homeschooled-kids.com
Features information for new homeschoolers, holiday unit studies, interactive kid's Bible study, discussion boards, free printables and more.
Fact Monster
Great kid-friendly site with all kinds of facts, games, quizzes, etc for many different subjects.
Sheppards Software
Hundreds of free of educational games, activities, and articles for many different subjects.
Teachercreated.com
Over 400 free lesson plans for grades PreK-8 with lesson objectives, directions, and resource lists.
School Express
Find free eWorkbooks & worksheets as well as make your own worksheets, plus many, many more options for multiple subject matters and grade levels.
Click School
Find lesson plans, activities, virtual field trips etc for various grade levels and subjects.
DLTK Kids
Excellent resource for a variety of fun, printable children's crafts, coloring pages and projects. Ability to customize charts and awards.
A to Z Teacher Stuff
Find lesson plans, thematic units, downloadable teaching materials & eBooks, printable worksheets and themes for most subjects and grade levels.
ABC Teach
Get 5000+ free worksheets and printables or create your own.
Coloring Pages
Get online and printable coloring pages in many languages including Bible and animal themes.
Homefires
Find curriculum modules for various subjects and grade levels as well as teaching instructions.

Homeschool Freebie
Download free weekly unit studies, ebooks, audio programs, games, lessons plans, classic books and more.
Currclick
Features homeschool curriculum, resources, lapbooks, and free weekly downloads.
TLS Books
Free printable worksheets for various grades levels and subjects.
Donna Young
Offers free homeschool and household planners, printables in various subjects, and homeschool planning tips.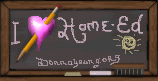 Enchanted Learning
For a small annual fee get access to over 20,000 printables for tons of grade levels and subject matters. Some printables are offered for free. Great resource!
Ed Helper
Tons of resources for all grade levels and subject matters. Some materials are free while all materials can be accessed by a low annual fee. Great resource!
Learning Treasures
Printables, unit studies, ideas etc available for many grade levels and subjects.
Happy Homeschool
Christian homeschool unit studies for multiple grade levels.
Homeschool Share
Excellent resource for ages two to age twelve. Features free unit studies, lapbook and notebook ideas and printables for various books and themes.
Homeschool Helper Online
Get free unit studies, lapbooks, printables, character studies and other homeschool helps for all ages. Great resource.
School Family
Get lots of ideas and printables for most subject matters and ages.