Homeschool Creations
Find lots of preschool printables.
Confessions of a Homeschooler
Download a free letter of the week printables or pay a VERY small fee for the entire curriculum download.

1+1+1=1
Lots and lots of printables for preschoolers and toddlers.
Home Grown Hearts
Tons of great free printables.
PreKinders
Awesome resource filled with lots of ideas and printables!
Quiz Tree
Free online quizzes and games for subjects including math, reading, foreign language, geography, history, science, spelling, music and more.
Teaching Heart
Find teaching ideas, printables, inspiration, links, lessons, units, activity sheets, and so much more.
Fact Monster
Great kid-friendly site with all kinds of facts, games, quizzes, etc for many different subjects.
Sheppards Software
Hundreds of free of educational games, activities, and articles for many different subjects.
Toddler Toddler
A resource for fun daily toddler learning activities and preschool online games, fun, printables, arts, crafts and exercises.
Family Education
Find creative games and activities to help entertain and stimulate 1½ to 3-year-old children.

Alphabet Soup
Contains thematic & holiday units, games, activities, free printables, crafts, humor and recipes.
Baby Bumble Bee
Free printable teaching tools including posters, flashcards, and handwriting practice sheets.
Preschool Coloring Book
Print thousands of coloring pages. Choose from alphabet letters, various themes, or journals.
A Kid's Heart
Find preschool and kindergarten level activities, games, lesson plan themes.
Coloring Castle
Free printable coloring pages.
Childcare Land
Features printable hands-on learning activities for pre-k and kindergarten children including file folder games, flip books, matching games, learning sheets, projects, teaching ideas and more.
First School
Features free fun preschool lesson plans, activities, printable crafts, worksheets etc for preschool and kindergarten age.

Preschool Post
Get tons of free preschool activities and printables. Also has great materials for lapbooking.
Preschool Rainbow
Find preschool & kindergarten education activities, early childhood education lesson plans, and learning games.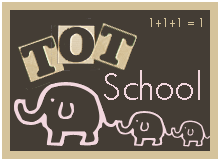 File Folder Fun
Get fun free file folder games.
Danielle's Place
Find hundreds of Bible-based crafts and activities and complete Bible-based lessons.
Christian Preschool Printables
Excellent resource. Features free Bible coloring pages, Bible verse cards, lapbooks, and tons of fun Bible activities and games.